WELCOME to
B Z F R U I T S
Est. 1999
Located in the city of El Monte, California
#1) 12100 Valley Blvd. El Monte, CA 91732
#2) (Limited Items) La Puente Live Open Air Market Every Friday Night from 6PM-10PM. (LIVE Music Band)
#3) 1227 N. Hacienda Blvd, La Puente, CA 91744 (NOW OPEN)
Established in 2001, but began 1995.
We began in the city of La Puente CA in the month of May, 1999. We later sold the business and established ourselves in El Monte CA, where we currently serve our customers today.
Since we began, we have been committed to always making our customer service our priority. We are always bringing to you freshly cut fruit, combined with our signature sweet cream. Everything we make from juices, milkshakes, and smoothies is always freshly prepared; we also provide popular Mexican appetizers. We are constantly striving to modernize our service; bringing innovating ideas to California from Mexico, Guadalajara Zapopan, with a vision to expand in the future to all regions.
Phone
(626) 579-6220
Location
12100 Valley Blvd. El Monte, CA 91732
Hours:
Mon 7:30 am - 7:30 pm
Tue 7:30 am - 7:30 pm
Wed 7:30 am - 7:30 pm
Thu 7:30 am - 7:30 pm
Fri 7:00 am - 8:00 pm
Sat 7:00 am - 8:00 pm
Sun 7:30 am - 7:00 pm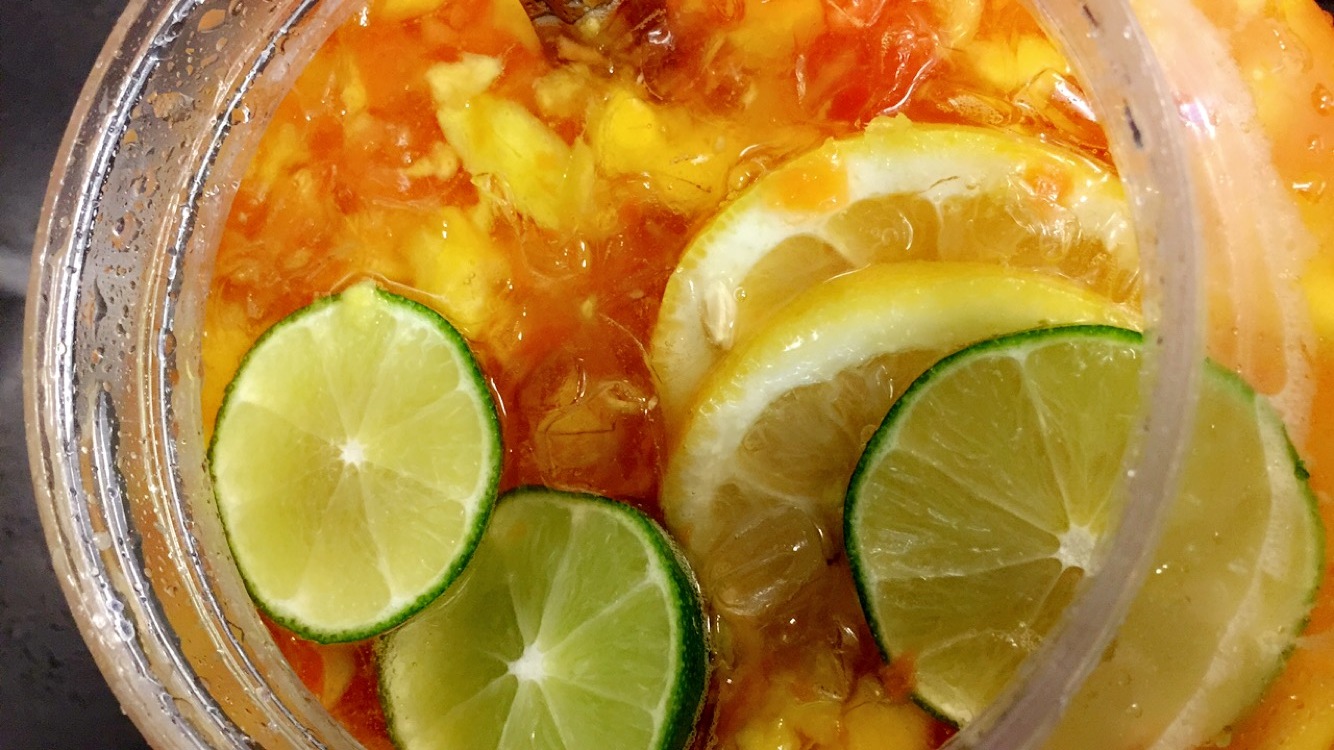 Sandwich Combo
Wondering what to have for LUNCH?
Our most popular dish in our menu, Ironed-Pressed Sandwich w/Choice of meat, Pierna, Turkey Ham, Pork Ham and an additional serving of our other popular dessert Bionico, topped with your choice of fruits +Coconut, Granola, Raisans + our signature sweet cream
Torta de pierna
Our MOST POPULAR TORTA de Pierna
Ironed Pressed Torta (Non Greasy) yet very appetizing
Choice of Meat: Pierna, Turkey Ham, Pork Ham +Veggies +Beans